Big read after decade fits and starts its all systems go singapores electric vehicle dream
The Big Read: After a decade of fits and starts, it's all systems go for Singapore's electric vehicle dream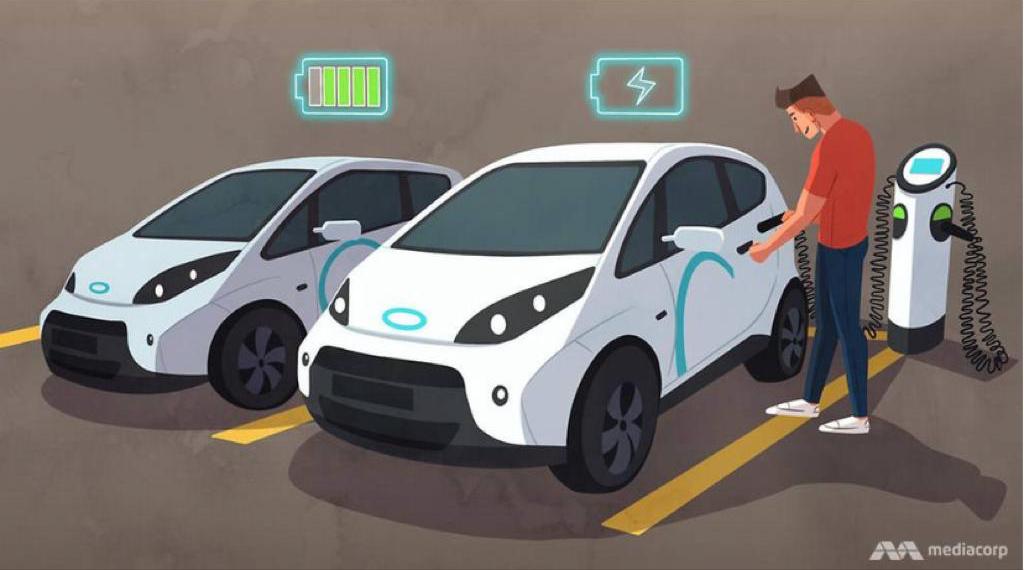 The Government's earlier start-stop approach to EV adoption for more than a decade has left some industry players and prospective buyers wondering about its future amid announcements of ambitious targets in Singapore's Green Plan 2030.
When contractor and part-time Grab driver Koh Jie Meng started driving an electric vehicle (EV) in 2019, he had to make special trips to a flatted factory in Ang Mo Kio every two to three days to charge the Hyundai Kona Electric, which he rented.
The 30-year-old, who lives in a Housing and Development Board (HDB) flat in Yishun, would much prefer to slow-charge the car while it was parked for the night as some EV owners did elsewhere in their home garage.
But as no such charging facilities were available at any of the car parks near him, he had to travel to the only fast-charging point in Singapore's north back then — SP Group's station at Techplace I — and take about an hour to recharge his EV.