Press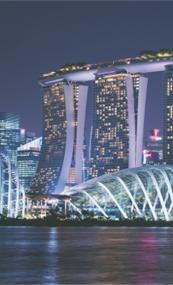 Estero. Opportunità per neo laureati
Erasmus for Young Entrepreneurs (EYE) Global. Nel triennio 2021/24 sono 40 i nuovi o aspiranti imprenditori provenienti dall'Ue e dal Regno Unito che avranno l'opportunità di svolgere un'esperienza imprenditoriale a Singapore a stretto contatto con il tessuto imprenditoriale locale. Al momento risultano già iscritte al programma 20 aziende con sede a Singapore interessate a creare una collaborazione sinergica con i giovani nuovi imprenditori provenienti dall'Europa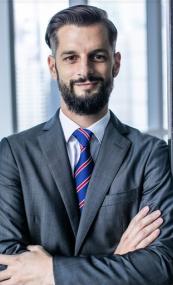 Giacomo Marabiso of ICCS shares that the decision to shift their focus to online initiatives was the secret to supporting Italian SMEs during the height of the COVID-19 pandemic.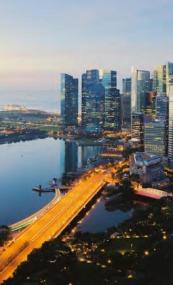 Crescere in Asean, partendo da Singapore (non solo per il FinTech)
ICCS is glad to share the interview to ICCS President Alberto Martinelli about the role of Fintech in Singapore and investments opportunities.

Read the article attached below.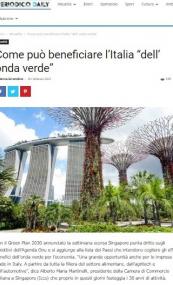 Come può beneficiare l'Italia "dell' onda verde"
Opportunities for Italian Companies following the Singapore Green Plan 2030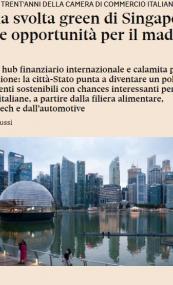 Interview to ICCS President Alberto Martinelli on ICCS 30th Anniversary and Business opportunities in the Region
New Opportunities for Made in Italy after Singapore goes green.
As an International hub and Innovation centre, Singapore is aiming to become the core of Sustainable investments opening interesting opportunities for Italian Companies working in F&B, Agritech and Automotive.
Read more (article in Italian)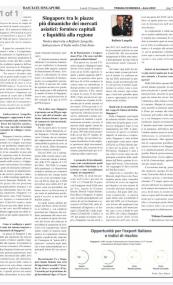 Singapore tra le piazze più dinamiche dei mercati asiatici: fornisce capitali e liquidità alla regione
Interview to H.E. Raffaele Langella, Ambassador of Italy to Singapore about the strategic role of Singapore as springboard for the SEA Market.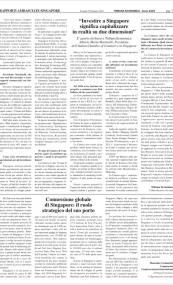 Investire a Singapore significa capitalizzare in realtà su due dimensioni
Interview to ICCS President Martinelli Alberto on investment opportunities in Singapore and in the South East Asia Region.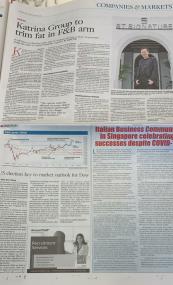 Covid-19 won't stop the Italian Business Community in Singapore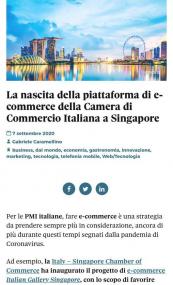 La nascita della piattaforma di e-commerce della Camera di Commercio Italiana a Singapore
"Per le PMI italiane, fare e-commerce è una strategia da prendere sempre più in considerazione, ancora di più durante questi tempi segnati dalla pandemia di Coronavirus. L'Italian Chamber of Commerce in Singapore ha inaugurato il progetto di e-commerce Italian Gallery Singapore, con lo scopo di favorire l'accesso delle aziende italiane al mercato di Singapore e agli altri mercati asiatici".