Press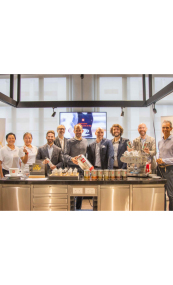 ICCS - FMCG Committee at illy caffe'
The Italian Chamber of Commerce in Singapore Fast Moving Consumer Goods Committee coordinated by Matteo Fantacchiotti Campari Group and Paolo Misurale Bain & Company and ICCS VP was hosted by Francesco Maioli, illy Group and Euraco fine food team.

Francesco Truglia Ferrero
Ludovico Benazzo Dyson
Matteo Lavezzi Campari Group
Matteo Tenaglia Why by Lonsdale
Giovanni Pezza La Marzocco
Roberto Caroni Sanpellegrino

The meeting was an opportunity to talk about educational content for premium FMCG companies, with an amazing class on the aroma of coffee from Fabrizio Aque, illy Master barista APAC and accredited Professor of Universita' del Caffe', the educational branch of illy caffe'.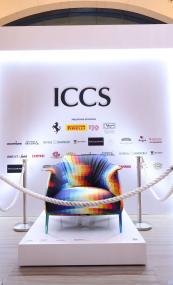 EXPERIENCE THE DOLCE VITA SPIRIT AT THE ITALIAN CHAMBER OF COMMERCE IN SINGAPORE (ICCS) ANNUAL GALA
Experience a night of fashion, fun and Italy's finest at the ICCS Gala 2023
Now in its 23rd year, the Italian Chamber of Commerce in Singapore (ICCS) is once again gathering the greats of Italia in its annual Gala to celebrate the excellence of Italian entrepreneurship. The theme of this year, 'Be Your Own Hero', comes as a nod to the leaders in our community spearheading the blossoming relationship between Singapore and Italy in all measures—bringing both business and culture exchange in the most meaningful of ways.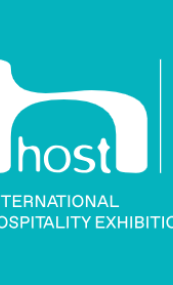 HostMilano 2023 consolidates as a global hub able to anticipate innovation in hospitality
An experience on a par with the best editions, consolidating HostMilano's leadership as the global reference hub for innovation in professional hospitality, out-of-home and food retail. This was the most recurring comment among exhibitors and professionals during the closing day of the 43rd edition, which ended yesterday at fieramilano in Rho.
More than 180,000 professionals attended, with the share of international operators from 166 countries standing out at more than 42% of the total. In addition to European nations such as Germany, France, Spain, Switzerland, and the United Kingdom, relevant delegations were registered from North and South America (1 in 10 visitors), the Gulf countries and Asia (about 1 in 5 visitors).
Beyond figures, the most striking feat was the quality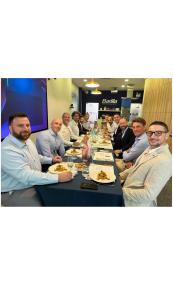 The Italian Chamber of Commerce in Singapore Fast Moving Consumer Goods Committee coordinated by  Matteo Fantacchiotti - Campari, Paolo Misurale - Bain & Company and ICCS VP was hosted by Federico Vescovi - Barilla at the presence of Simone Morandi - Accenture

Alessandro Puccio - Accenture

Francesco Truglia - Ferrero

Ludovico Benazzo - Dyson

Francesco Maioli - Illy

Matteo Lavezzi - Campari

Matteo Tenaglia - Why by Londsdale

Giovanni Pezza - La Marzocco.

The meeting was an opportunity to talk about the e-commerce in APAC Region and to share different experiences and points of view regarding the strategies and the markets.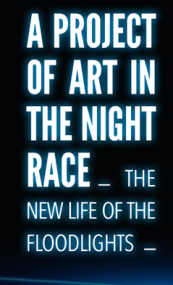 ICCS and DZ Foundation - A Project of Art in the Night Race - 2nd Press Release
Art That Illuminates Sustainability
"A Project of Art in the Night Race, The New Life of the Floodlights" transcends mere exhibition status; it embodies environmental consciousness, orchestrates a symphony of creativity, and stands as a testament to the power of transformation. Guided by the hands of ten exceptional local artists, this project breathes fresh life into retired floodlights, sparking an artistic renaissance that is as eco-friendly as it is awe-inspiring.
Ten extraordinary artists, each chosen for their unique perspectives and artistic prowess, embark on an exhilarating journey to transform discarded floodlights into captivating works of art, each reflecting their distinctive style and background.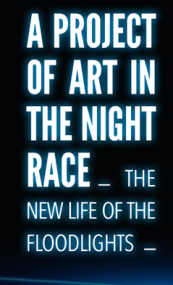 ICCS and DZ Foundation - A Project of Art in the Night Race
The Italian Chamber of Commerce together with the Embassy of Italy in Singapore and EuroCham is supporting Dino Zoli Foundation in its exhibition "A Project of Art in the Night Race, The New Life of the Floodlights", which will be held from 13th to 19th September 2023 at The Arts House, Singapore.

DZ Engineering SRL, a subsidiary of Dino Zoli Group, ensures that sustainability trickles through everything they do - and this year the team provides the lighting for race events across the globe with a massive replacement of their floodlights, using LED lights, provided by long-term lighting partner Signify for the upcoming Formula 1 Singapore Airlines Singapore Grand Prix 2023.

Discarded floodlights will be upcycled and featured in the artworks of 10 artists to be displayed at the exhibition.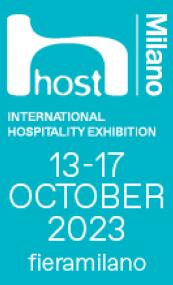 Host 2023 brings sustainable innovation to the forefront at a time when global markets are thriving
Sustainable innovation in all its facets is back in the spotlight at fieramilano in Rho from 13 to 17 October with HostMilano, the world's reference event for professional hospitality, out-of-home and retail. Some 1,826 exhibitors are registered to date, 40% international from 50 countries: the USA is among the most represented non-European areas alongside the traditional presence of European manufacturers and in particular, in order - in addition to Italy - from Germany, Spain, France, the USA, Switzerland, the Netherlands and the UK, joined by Turkey and China.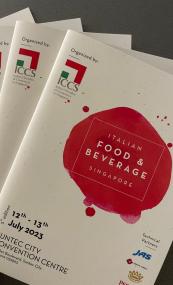 Italian Food & Beverage Singapore (IFBS) 2023
Thank you to the 26 Italian exhibitors and over 100 buyers from Singapore, Australia, Cambodia, Hong Kong, Indonesia, Japan, Korea, Malaysia, Philippines, Thailand & Vietnam present at IFBS 2023. During the 2 days of event the Chamber has organized over 500 B2B meetings. The event was an opportunity to present the Made in Italy production from Piedmont to Sicily.


ICCS is always committed to support the Italian producers interested to explore new business opportunities in Asia Pacific.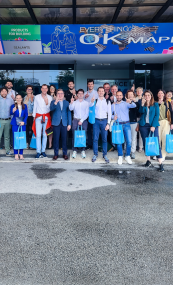 Mapei & ICCS hosts MBA students from CUOA business school
On Thursday the 1st of June, Mapei Far East played host to the Italian Chamber of Commerce (ICCS) representatives for a class of MBA students visiting from Italy. The students are enrolled in the CUOA Business School.

Besides serving as a cultural exchange session, the tour serves as an introduction of sorts to the students in understanding the significance of Italian businesses in Singapore, specifically Mapei Far East's role.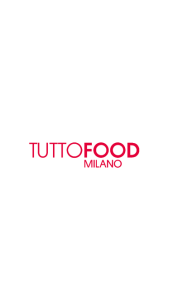 TUTTOFOOD has just held one of its most dynamic editions yet and looks to 2025 with an even more strategic platform
One of the most well-attended editions since the inception of TUTTOFOOD comes to a close, with over 83,000 trade visitors registered, with 20% of them coming from 132 different countries. The largest groups came, in order, from Spain, the USA, France, Switzerland, Germany, Holland, China, Romania, Poland and the UK, but delegations from all five continents were also present: from Vietnam to Canada, from the Faroe Islands to Paraguay and Kazakhstan.