East asia and pacific economy expand 74 2021 world bank
East Asia and Pacific economy to expand 7.4% in 2021 - World Bank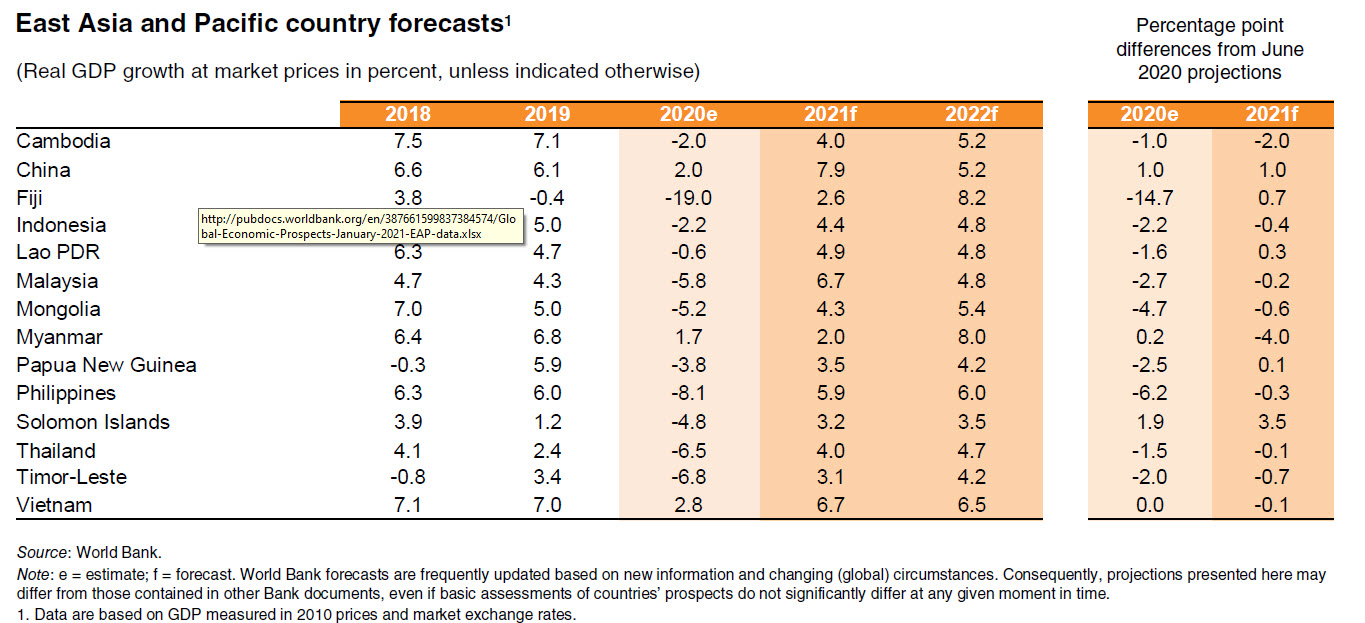 SINGAPORE (ICIS)--Economic growth in east Asia and the Pacific is projected at 7.4% in 2021, reversing an estimated contraction of 0.9% in 2020, led by a strong rebound in China, the World Bank said late on Tuesday.
Despite a recovery in domestic and global demand, regional activity is expected to remain somewhat relatively subdued, reflecting lasting damage caused by the coronavirus pandemic, it said in its latest Global Economic Prospects report.
Global economic output is expected to expand by 4% in 2021 before moderating to 3.8% in 2022, after shrinking by 4.3% in 2020, based on World Bank's projections.
Growth in China is projected to accelerate to 7.9% in 2021 - one percentage point above the World Bank's growth forecast in June last year - reflecting release of pent-up demand and a quicker-than-expected resumption of production and exports.