metasensing signs mou st engineering satellite systems
MetaSensing signs MoU with ST Engineering Satellite Systems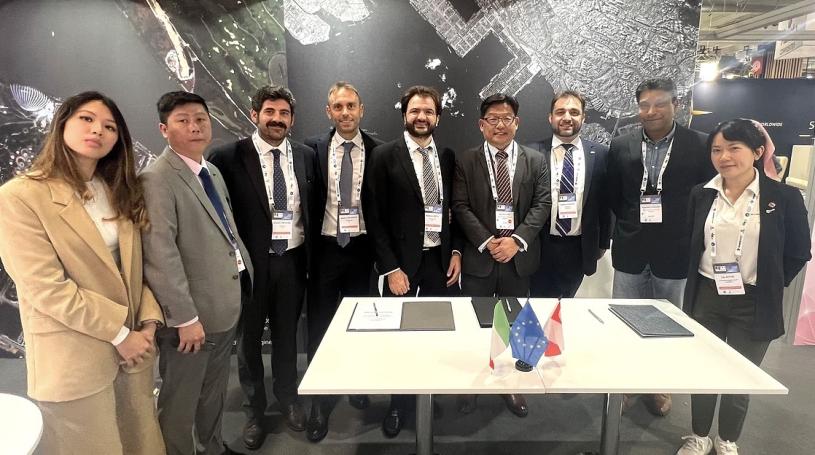 Last week in Paris during the 73rd International Astronautical Congress (IAC 2022), MetaSensing signed a memorandum of understanding (MOU) with the Singaporean ST Engineering Satellite Systems to collaborate in the joint development and commercialization of future multi-dimensional satellite SAR systems. 
MetaSensing is very excited to start this new collaboration with such a reputable, high-tech company, to keep innovating in the SAR domain, and to expand our footprint in Singapore and being part of the local growing space ecosystem.
MetaSensing develops and offers state-of-the-art Synthetic Aperture Radar (SAR) technology solutions for the commercial, defence and academic clients.The SAR offer includes spaceborne, airborne, and ground-based End-2-End SAR systems for high-resolution, all-weather, night and day mapping, monitoring, intelligence, and surveillance applications.MetaSensing in-house expertise includes system and component design, performance analysis, firmware and software development, SAR data processing, assembly, integration and testing of systems, mission definition and design. Moreover, they provide on-demand annotated Synthetic SAR dataset for training AI models created with the internally developed realistic physics-based GPU-accelerated SAR simulator.
MetaSensing has offices in Italy, Singapore, and the Netherlands.