More 6200 people vaccinated against covid 19 government accelerates vaccination programme gan
More than 6,200 people vaccinated against COVID-19 as Government accelerates vaccination programme: Gan Kim Yong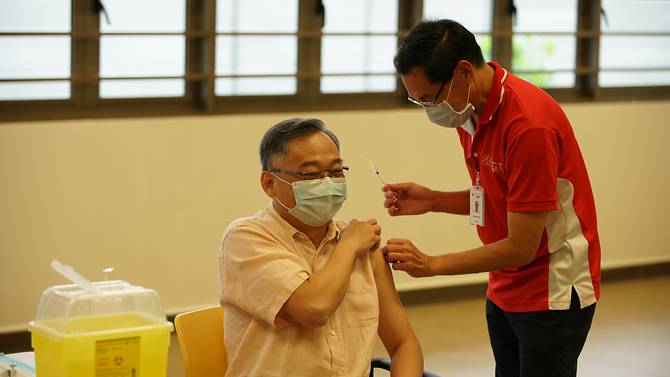 SINGAPORE: Singapore has vaccinated more than 6,200 people against COVID-19 and will continue to ramp up the scope and pace of the country's vaccination programme, Health Minister Gan Kim Yong said on Wednesday (Jan 13) after he received his first dose of the Pfizer-BioNTech vaccine.
"Particularly in the last few days, we have been ramping up the capacity, and yesterday we vaccinated 2,800 (people)," added Mr Gan, who is co-chair of the COVID-19 multi-ministry task force.
Mr Gan was speaking to invited media at Kwong Wai Shiu Hospital, along with his co-chair Mr Lawrence Wong, who also received his first dose of the COVID-19 vaccine.
Both of them described the injection as painless and waited for 30 minutes after that to observe for any side effects before they spoke to reporters.