online shopping overtakes gaming seas internet landscape report
Online shopping overtakes gaming in SEA's internet landscape: report
Online shopping has outranked gaming among the top activities that Southeast Asian consumers do on the internet, according to the annual Sync report from Meta and Bain & Company. It is now ranked fourth – after social media, video streaming, and messaging – while gaming drops down to fifth.
The report found that one of the reasons for the rise because ecommerce players have evolved by blending shopping with entertainment. "Consumers have a more engaged purchase journey, and online shopping has evolved to become an enjoyment rather than a necessity," said Lazada co-founder Magnus Ekbom.

Southeast Asia's ecommerce sector is expected to become a US$254 billion market by the end of 2026, with Indonesia and Vietnam leading the region with an expected online gross merchandise value of US$109 billion and US$56 billion, respectively. Respondents to the report's survey also said that they are more willing to spend on products like personal care, electronics, fashion, and groceries through online channels.
The report also revealed that social media videos have become one of the top ways for people to discover products, increasing from only 7% in 2020 to 22% this year. Social media is the top discovery channel, followed by marketplaces.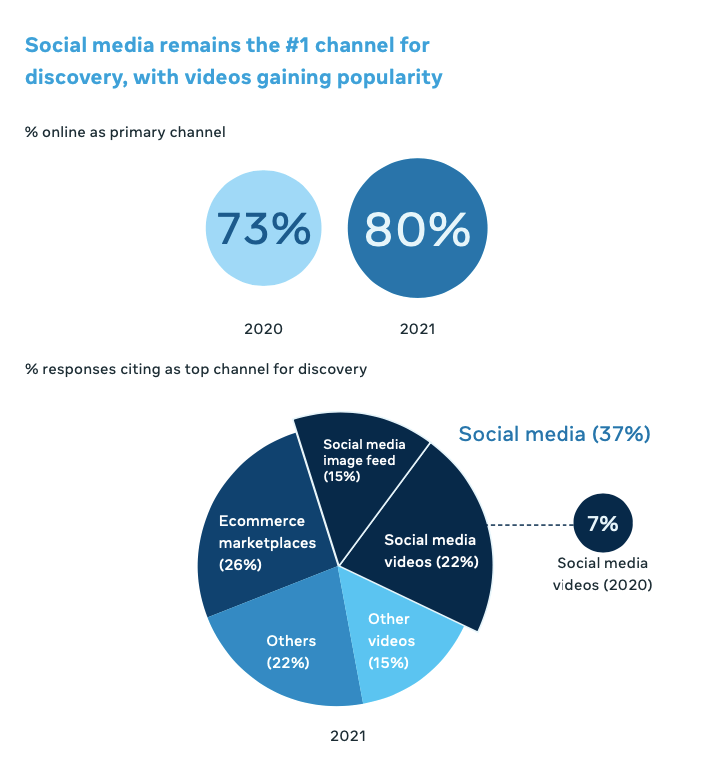 The Sync report is based on a survey of around 16,000 digital consumers as well as on interviews with more than 20 executives in Indonesia, Malaysia, Singapore, Thailand, Vietnam, and the Philippines. 
- This article, which was published by Tech In Asia, was selected by our Digital Innovation Committee.