singapore host bloomberg new economy forum november 400 business government leaders attend
Singapore to host Bloomberg New Economy Forum in November; 400 business, government leaders to attend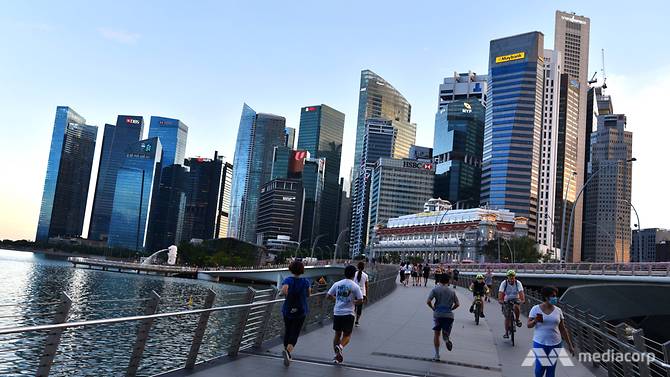 The Bloomberg New Economy Forum will be held in Singapore from Nov 16 to Nov 19, bringing together business and government leaders and academics from around the world to discuss issues affecting the global economy.
The annual conference was held online last year amid the COVID-19 pandemic. This year's conference will be limited to about 400 delegates to ensure safety, Bloomberg Media said in a press release on Thursday (May 6).
Singapore hosted the inaugural edition of the forum in 2018.
"I am pleased that Singapore has been chosen to host the 2021 Bloomberg New Economy Forum, where business leaders will convene to discuss pertinent global issues," said Prime Minister Lee Hsien Loong.
"Health and safety remains Singapore's top priority, and we will work closely with the Bloomberg team to create a safe and conducive environment to welcome all delegates here in November."
The forum is a chance for delegates to talk to each other about issues including the disproportionate impact of COVID-19 and uneven global access to vaccines, said Bloomberg's chairman and former New York City mayor Michael Bloomberg.