Singapore stocks tipped beat asian peers cyclical rebound
Singapore Stocks Tipped to Beat Asian Peers on Cyclical Rebound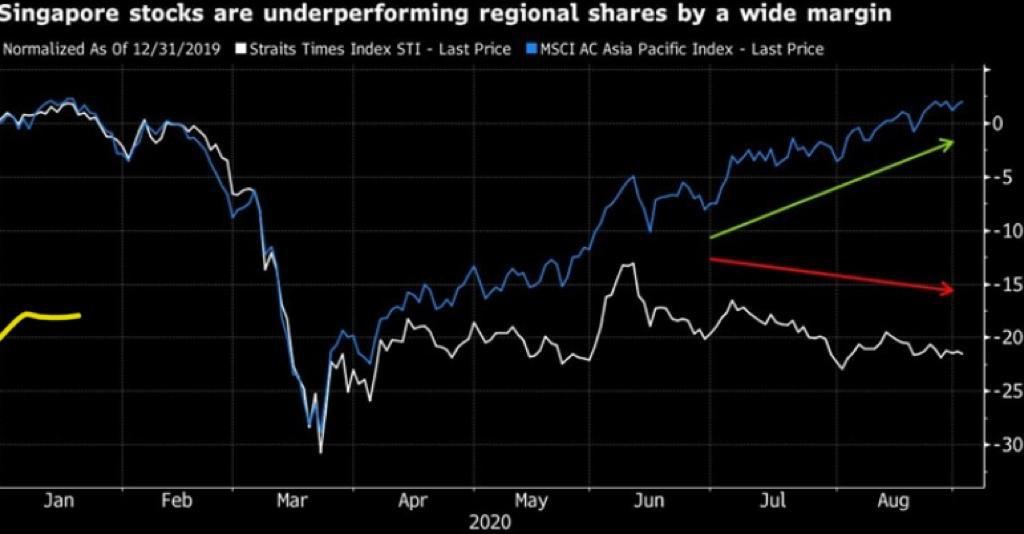 Stocks in Singapore appear to be the best-placed in Asia Pacific to benefit from a potential cyclical recovery and success in finding a cure for the coronavirus, analysts say.
Cheap valuations, strong links to the global economy and better control over the virus outbreak are all seen working to the advantage of shares in the city-state, where cyclicals such as financials and real estate command a more than 80% weighting in the benchmark index.
"We rate Singapore one of our most-preferred markets in the region," backed by "recession valuations" and expectations of an earnings recovery, said Hartmut Issel, head of APAC equities and credit at UBS Global Wealth Management.