crisis our generation opportunities new economy
The Crisis of our Generation: Opportunities in the New Economy
05-11-2021 5:30 PM - 05-11-2021 6:30 PM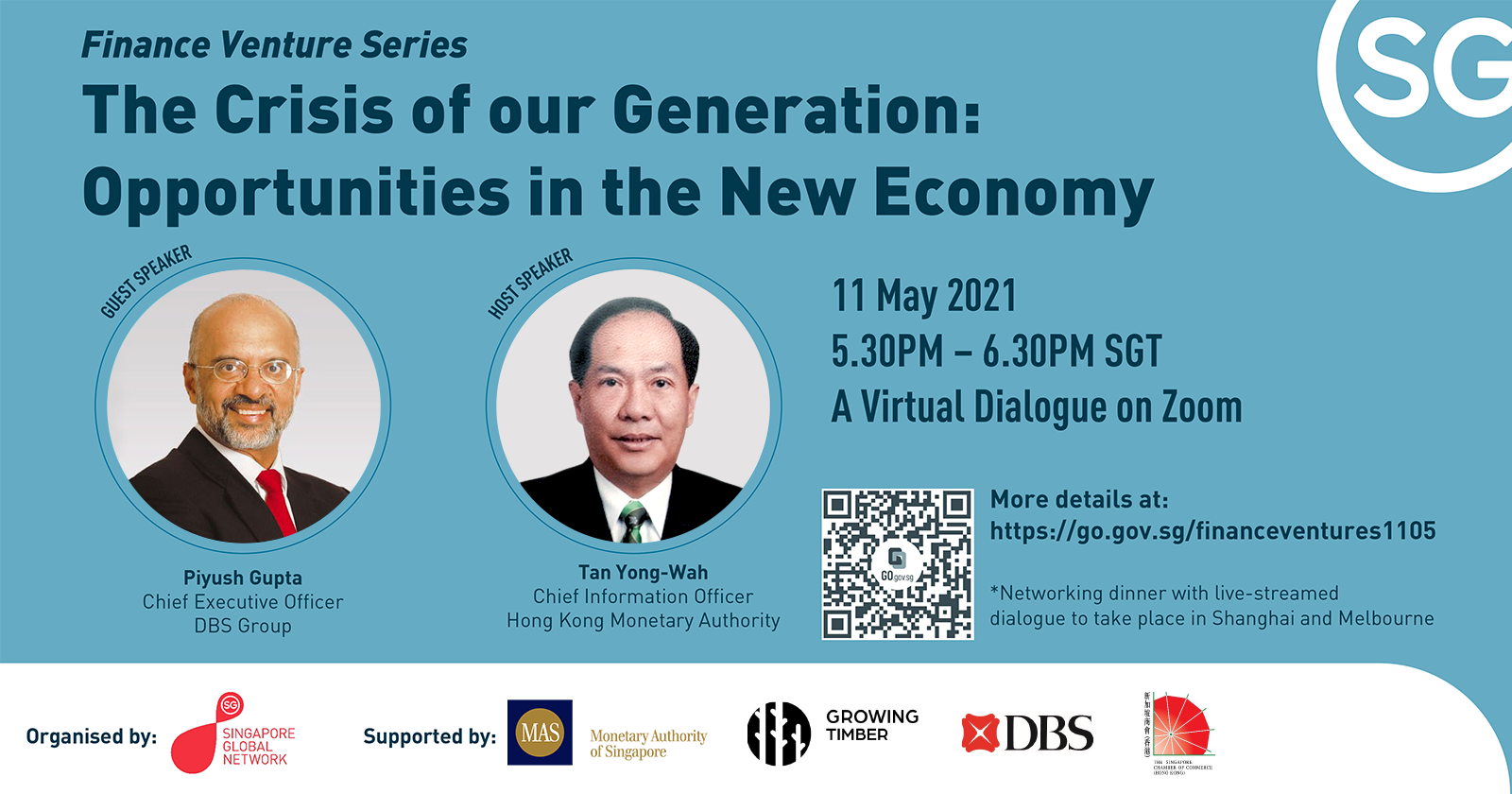 Synopsis
The world has weathered many financial crises, with the COVID-19 pandemic described as the crisis of our generation, a sentiment echoed by Mr Piyush Gupta, Chief Executive Officer of DBS Group.
Join us in the launch episode of the Finance Venture Series, where Piyush will share his insights on the trends and disruptions in the finance sector that have been accelerated by the current pandemic, and the opportunities arising in the Asian economy. This episode is hosted by Mr Tan Yong-Wah, Chief Information Officer at the Hong Kong Monetary Authority, and a Singaporean who has worked in Hong Kong SAR for over 25 years!
About the Finance Venture Series:
The Finance Venture Series is a virtual dialogue organized by the Singapore Global Network, which aims to give a distinctive outlook on the finance landscape in Singapore and the region, through the perspectives of industry experts and thought leaders. Each episode will feature a distinguished business leader from the finance sector (as the guest speaker), and is hosted by a member of our global community (as the host speaker).
For more information please visit the following website:
https://lnkd.in/gQTPcMJ