Everyday Technologies
08-14-2021 2:00 PM - 08-14-2021 3:30 PM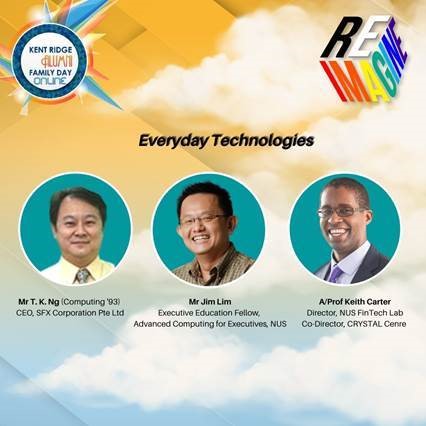 Be informed about the latest developments in 5G technology, AR/VR and catch a showcase of interesting FinTech projects.
Technology is inevitable in our everyday lives. It improves work, makes the world better and brings us closer together on how we work, learn and play during this pandemic and the new normal going forward. As we usher in a new era of digital transformation, come and join us in this webinar on 14 August at 2pm-3.30pm to gain a fundamental understanding of 5G technology and integrating the most modern and exciting technology in our daily life!
𝙍𝙀𝙄𝙈𝘼𝙂𝙄𝙉𝙀 Tech organized by NUS Office of Alumni Relations, is taking place on 14 August!
Register here: https://lnkd.in/g-YjUsPe