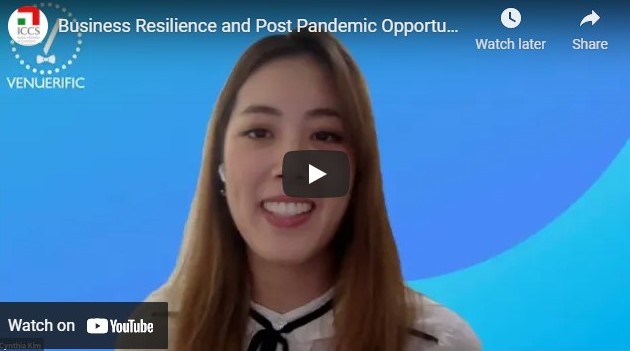 On 20th May 2021, ICCS has hosted a webinar on Business Resilience and Post Pandemic opportunities during which 4 young entrepreneurs has shared their experience in finding new ways to react to the pandemic crisis.
A special thank you goes to Karl Loo, Cynthia Kim, Best Haputpong and Sean Liao, for their contribution to the event.
Click here to watch the recording of the event.