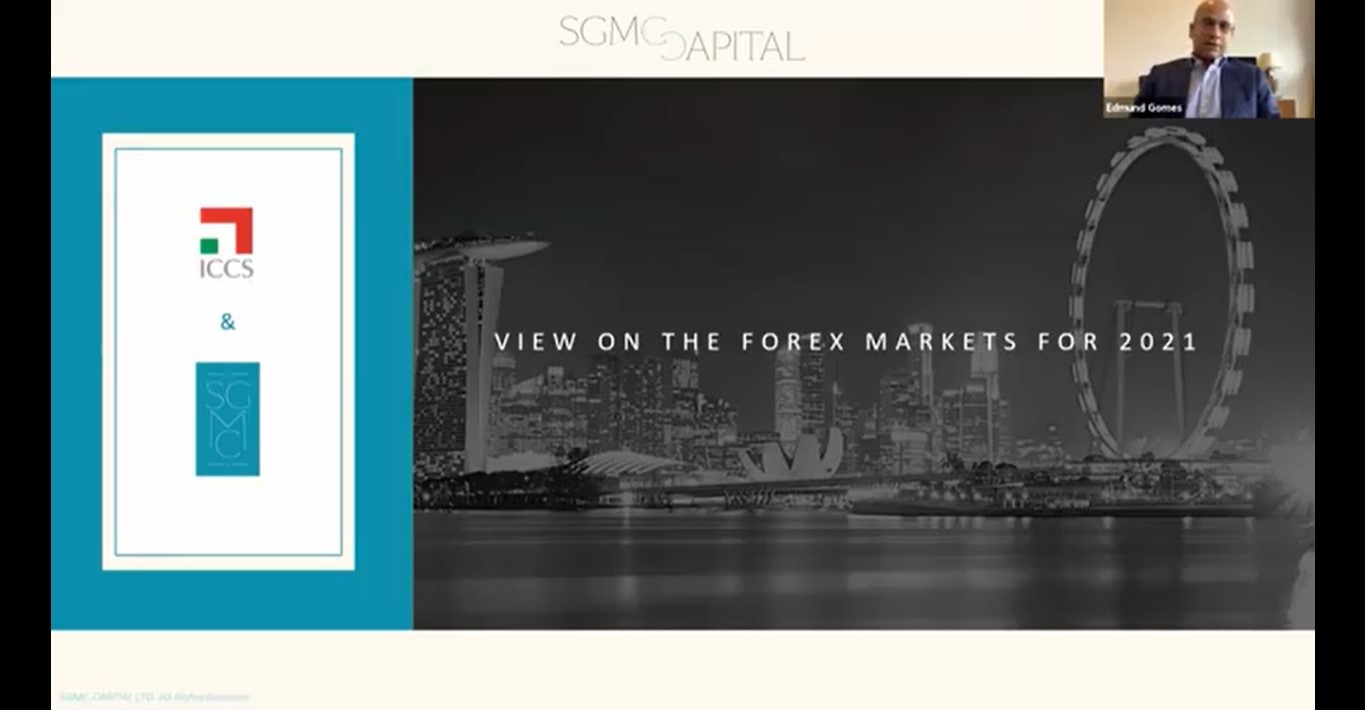 On Jan 27th 2021, ICCS in partnership with SGMC Capital has hosted a webinar session on the Forex Markets. The Team from SGMC Capital has shared their thoughts on the important drivers of the FX markets, their views for the coming year as well as suggestions on how to manage FX exposures using hedges and overlay techniques.
Watch the video here.
Download the presentation here.