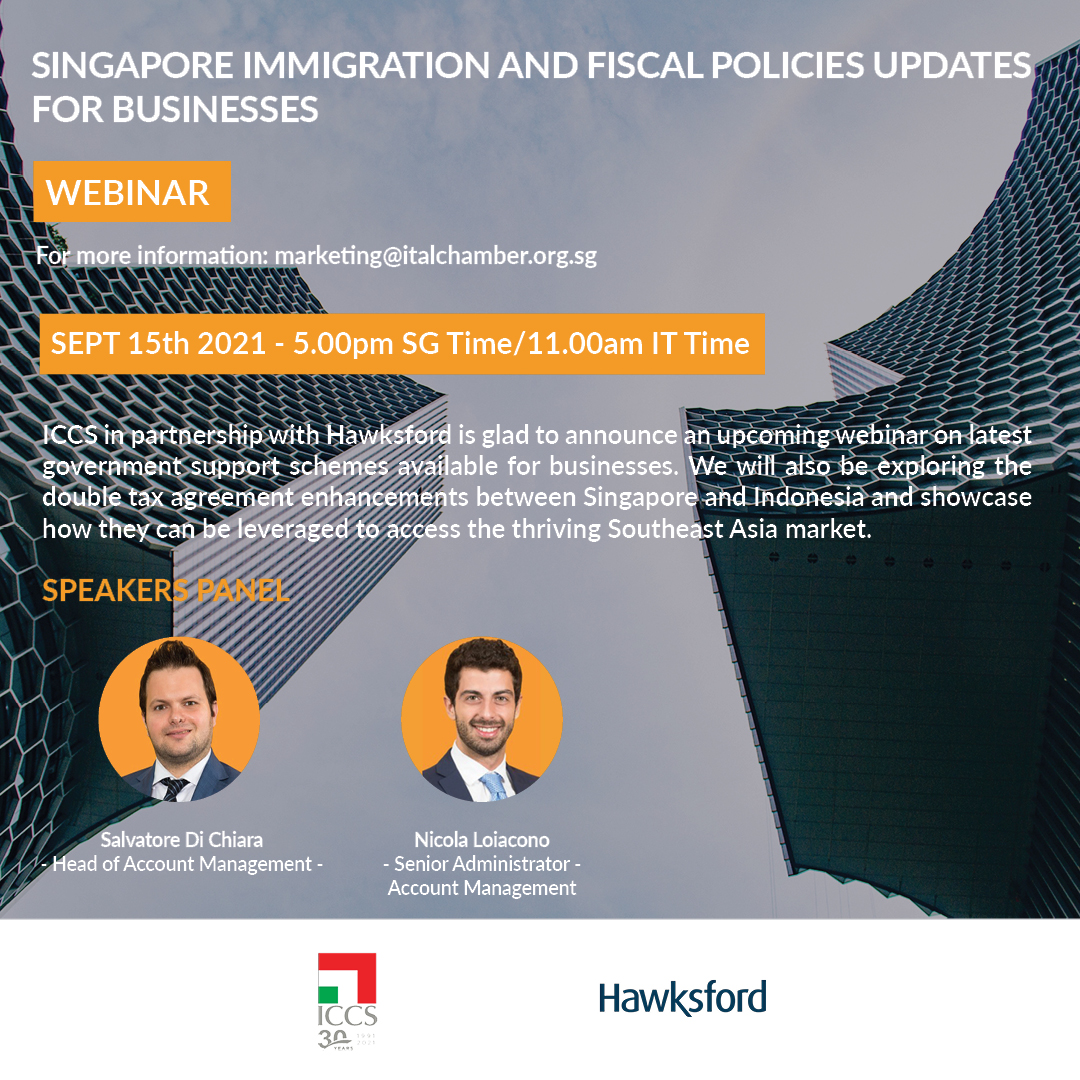 ICCS, in partnership with Hawksford, has organized a webinar session on latest Singapore's immigration regulations.
Our speakers have discussed the immigration landscape in Singapore and covered off the latest government support schemes available for businesses. There was also an interesting discussion on the double tax agreement enhancements between Singapore and Indonesia and showcase how they can be leveraged to access the thriving Southeast Asia market.
Major topics discussed:
o Entry approvals and immigration guidelines for businesses in Singapore
o New government support measure available for businesses - the Rent Support Scheme (RSS) and Job Support Scheme (JSS)
o The Double Tax Agreement enhancements between Singapore Indonesia
Watch the recording here.
Download the ppt here.