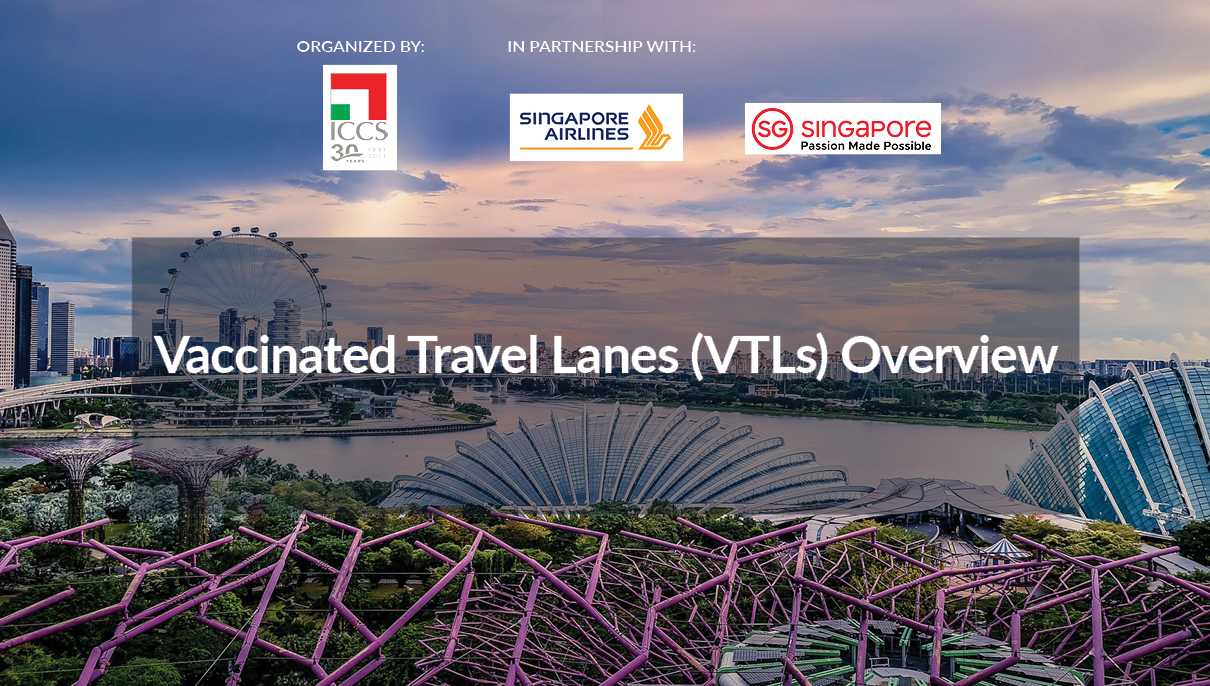 ICCS, in partnership with Singapore Airlines and Singapore Tourism Board, has organized a Webinar session on Vaccinated Travel Lanes.
Singapore has announced the establishment of a ​Vaccinated Travel Lane (VTL) for travellers from selected countries to Singapore. Fully vaccinated travellers can now apply for a ​Vaccinated Travel Pass (VTP), which allows entry into Singapore for any travel purpose, without quarantine requirements.
Download the ppts below to get a deep understanding of VTL's procedures and requirements.
Watch the event recording here.